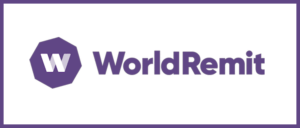 WorldRemit
WorldRemit is the very safest and reliable form of the online money transfer industry. It is licensed and regulated by the Financial Conduct Authority in England, which puts strict rules on companies to protect clients from fraud and to guard individuals' funds.

Mostly, money transfer using WorldRemit is ready in a couple of minutes. This means that money has been sent to the local partner and is ready for collection by the recipient, or to be directly credited into thor mobile wallet or bank account. Also, the processing time may fluctuate in some cases, where additional paperwork requires but mostly it takes a single working day to reach money to its destination. In any of the cases, we make sure to inform the recipient by text or mail when funds are credited.

To receive and withdraw any money from the WorldRemit wallet first make sure you have completed the registration process in the section of 'How to get your WorldRemit Wallet'. Furthermore, the following are the documentation process needed when sending and receiving money through WorldRemit in Uganda.

1. Government-issues ID, such as driving license, passport, or any other id.
2. Reference number of transaction. When collecting the money your recipient should provide their name and number, which they will get by SMS.
Below are the requirements needed when sending and receiving World Remit money transfers in Uganda.
Receiving Worldremit Services
(i) Identification. This must be a government-issued ID, such as a passport or driving license.
(ii) Transaction reference number. When collecting funds your recipient should give their name and this number, which they will have received by SMS (and in some cases email as well).
Why choose the WorldRemit money transfer service?
About more than 90% of our transfers get ready in some minutes. 

It uses industry-leading technology to safeguard your money and transfers.

It offers better exchange prices and lower fees than most of the conventional banks and money transfer services.