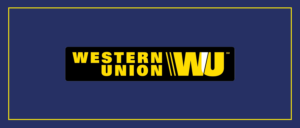 Western Union Money Exchange
Norfrax Forex Bureau money transfer also comprises Western Union transactions, as it offers as a source of moving money from one individual to another and place to place for those who do not have choices in the traditional financial places. As one of the leading money transfer bureaus, we have a vital amount of share in the market, letting it commit to customers on things like transfer money and terms.
Keeping this in mind, it is a costly option that can still be needful for people who require to deliver money in a hurry. Whilst it has restricted use from a commercial point of view, it is a feasible tool for private use. Baring this in mind, it pays to scrutinize how Western Union works.
Moreover, the most popular way to use in Western Union is for sending and receiving money for domestic purposes. This means that if someone wants to send money to their family member urgently but does not have access to bank transfer for any reason, they can visit the Western Union near to their place and send the money. Tech-savvy geeks use Western Union online.
Following are the points of requirements for sending and receiving Western Union money
Sending Western Union
(i) Money transfers sent to Uganda should include a test question
(ii) Maximum principal Send amount is 10,000 US dollars or local equivalent per person, per transaction per day.
(iii) Save your receipt and share the tracking number (MTCN) with your receiver for pick up.
Receiving Western Union
(i) Need of the Money Transfer Control Number (MTCN) from your Sender's.
(ii) The first and last names of the sender.
(iii) City, country the money was sent from, and the amount that was sent.
(iV) Your first and last names, addresses, and telephone number.
(iV) Government-issued identification (such as a driver's license or National Id OR Passport